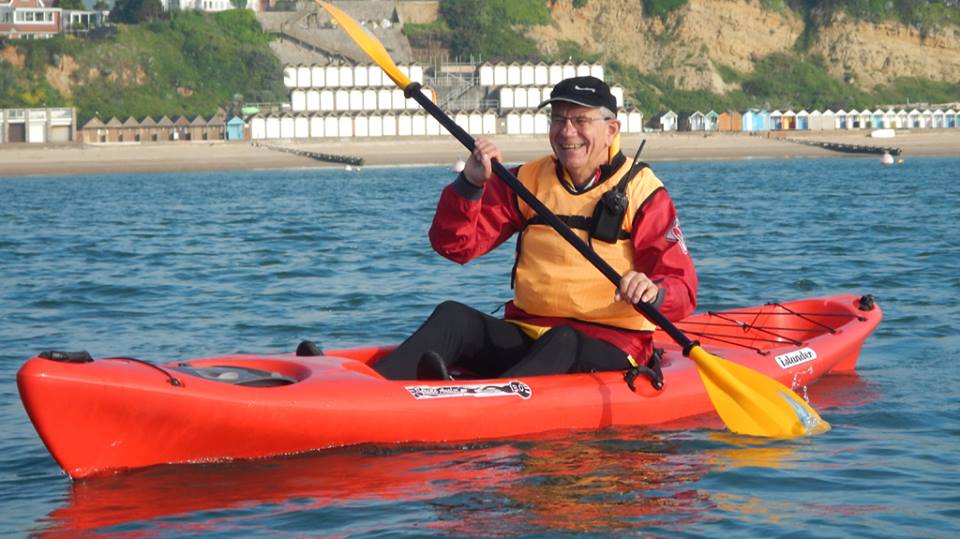 It is with extreme shock that I write this tribute to Malcolm Acreman who sadly passed away during his sleep on the the morning of Monday 3rd June 2019, aged just 73.
Malcolm has been an extremely active member of RLSS Poole Lifeguard since for a very long time and was our Pool Training Officer from 2001 until 2008 when he became the club's Honorary Treasurer, a post he has held ever since. He was also our club Welfare Officer, a Life Saving Trainer/Assessor, a Pool Lifeguard Trainer/Assessor and a Club Coxswain.
As an expert kayaker, he provided assistance with safety cover on many occasions, in fact he was only out on the water providing safety cover for us at the Swanage Triathlon yesterday morning (2nd June) and was his usual exuberant self.
He also regularly competed for our club in the Master categories in the PBCLSA Indoor Twilight Series.

There was not a part of this club that Malcolm was not involved with, including giving up much of his time from going to schools to provide CPR and Life Support training and Life Saving Advice to School Children as well as a number of adult organisations/ groups.
As well as being a very active member of RLSS Poole Lifeguard and RLSS-UK, Malcolm was also a very well established member of Pool Harbour Canoe Club (PHCC) and has been instrumental in building very successful relationships between the two clubs, in that PHCC now regularly provide expert assistance at the RLSS Poole Lifeguard Brownsea Island Swim, and supporting us at various other events that we provide safety cover for. In return, RLSS Poole Lifeguard regularly provide 2 or 3 safety RIBs to help cover the annual Poole Harbour Canoe Race.
On top of all that, Malcolm was also a committee member and active singing member of the Dorset Police male Choir and enjoyed many evenings practising and performing with them over the years at a number of venues.
Suffice to say that Malcolm was a very fit 73 year old, and a devoted grandfather to his grand children, which has made his passing even more shocking to everyone that knew him.
I for one, owe a lot to Malcolm and have a lot to thank him for. He was a true inspiration to many. If we all could have a tenth of the energy and zest for life that Malcolm had at his age, then we shall all be the better for it.
You will indeed be missed by a great many people Malcolm Acreman –
Out thoughts are with Malcolm's wife, Sue and his family and grandchildren at this truly sad time.

May you rest in peace Malcolm. Over and Out!
Mark Shakles
on behalf of RLSS Poole Lifeguard