Not only do we provide Safety Cover at numerous events through the year, we also work in close partnership with event organisers to develop and produce waterborne Risk Assessments as well as Normal Operation Procedures and Emergency Action Plans, to cover the water side of the event e.g. swimmers and safety cover personnel.
We also co-ordinate the laying of buoys for swim courses and the start /finish funnels. We have a number of large buoys, weights and anchors to achieve this.
If we cannot produce the numbers of safety personnel and equipment required, then we can draw upon our neighbouring clubs within the PBCLSA (Poole, Bournemouth and Christchurch  Life Saving Association) to allow the minimum number required according to the R/A.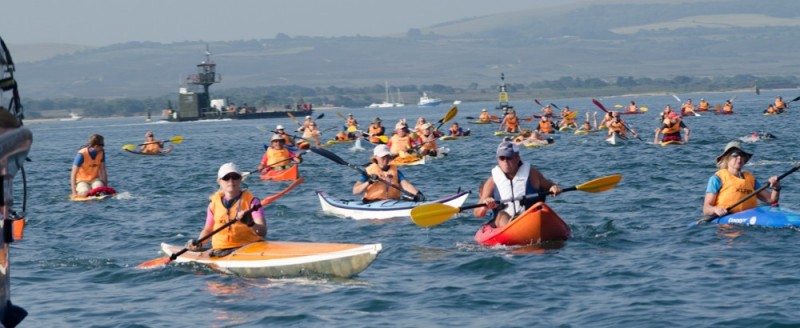 A List of Typical Events that we provide Safety Cover for during the year.


Event
Month
Organisation
EDOWSC Safety Cover
Every Tues Eve from 1st May to 31st Sep
Branksome Swim
May
Human Race
Swanage Triathlon
May
Results Triathlon
Sponsored Dip
June
Marie Currie
Power Boat Race
June
RMYC
Seahorse Swim
June
EDOWSC
Beach BBQ
June
Buckholme towers
Beach BBQ and Swim
July
Bearwood Church youth project
Power Boat Race
July
RMYC
Brownsea Swim
July
RLSS Poole Lifeguard
Open Water Champs
July
Dorset ASA
Brownsea Swim
July
RLSS Poole Lifeguard
Beach BBQ and Swim
July
Poole B.C Youth Project
Cowes to Torquay Power Boat Race
Sept
RMYC
Branksome Ski Race
Sept
Branksome Chine SLSC
Poole Harbour Canoe Race
Sept
Poole Harbour Canoe Club
Poole Swim
Sept
Human Race
List of Equipment availbale for Safety Cover.


Equipment
Dimensions
Description
Quantity
Legacy
5.85m Ribcraft
Safety Boat
1
Apollo
3.50m Avon
Safety Boat
1
islander Strike
4.1m
Sit on Top Kayak
4
Islander Calypso
2.95m
Sit on Top Kayak
6
Rescue Boards
3.50m
Paddle Board (various)
6
Cobra Skis
4.00m
RLSS Paddle Craft
4
Cylindrical Swim Buoys
3.0m x 1.0m
2 Yellow and 2 Orange
4
Tetrahedron Swim Buoys
2.25m
Pink
4
Weights and associated anchors for above.