The Sand Fest might have been the biggest and loudest event on Sandbanks beach on the weekend of the 13th & 14Th July, but the flags were out for the 10th year in a row for the Redditch & South Worcester visit. Some familiar faces and some new, of both young and 'not so' young.
Youngsters wanting to complete their beach Survive & Save for gold, silver and bronze were again blessed with sunshine and clear waters. I'm not sure Andy Smart, who organised the event from the Poole RLSS side planned the weather, but it was great to see the local youngsters joining in and mixing with the visiting clubs. Of course, there was the usual required syllabus training, but there were also some other beach staple activities of beach polo, beach flags and rescue board antics. Altogether there was enjoyment all round and even the odd bit of dancing inspired by the Sand Fest sound-system.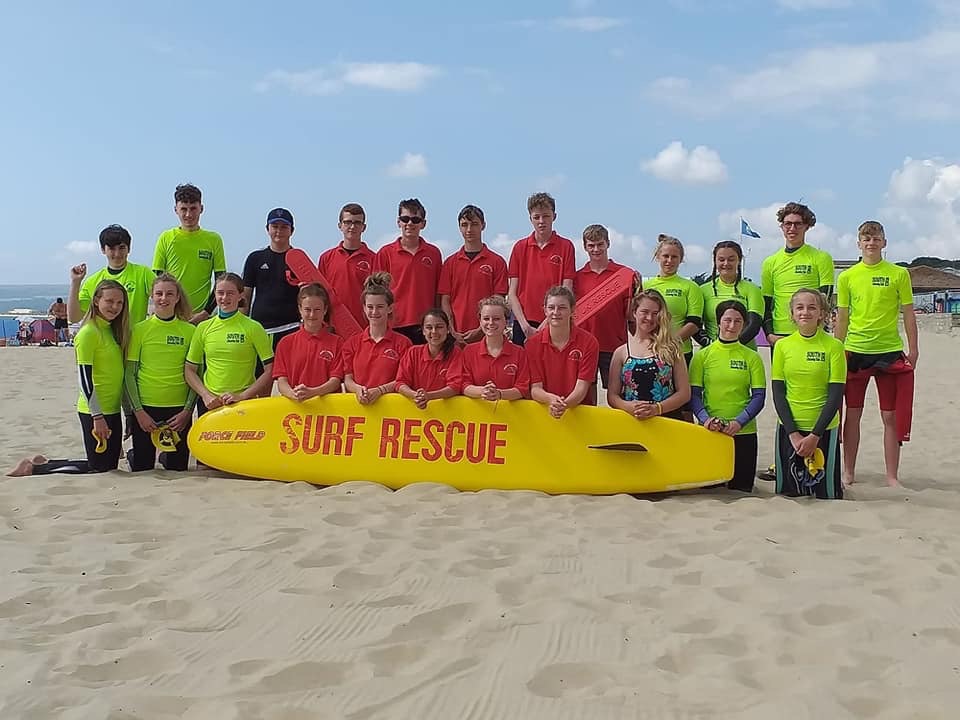 Thank you, Redditch and South Worcester for the extra ice-cream, lollies and drinks, and we can assure all adults that all the extra calories were quickly burnt off by the children.
See you for the 'Red-ster Fest' next year.