What an amazing night! Thank you so much to everyone that took part and supported the sponsored swim in memory of Malcolm Acreman, he would have been so proud of you all.
Six teams with a total of 44 swimmers took part in the hours swim and managed to do a fantastic 700 lengths (17.5km) between them.
Thank you to all those for pledging sponsorship, so far the amount pledged is a massive £2160.00
But it's not about winning or losing it was all about rekindling the spirit of RLSS Poole Lifeguard after all the lock downs and the pandemic and remembering our dear friend Malcolm Acreman.
The winning team "The Dolphins" completed 158 lengths, but the other five teams weren't far behind:
Seals: 150 lengths
Turtles: 144 lengths
Sea Horses: 144 lengths
Sharks: 134 lengths
Starfish: 114 lengths.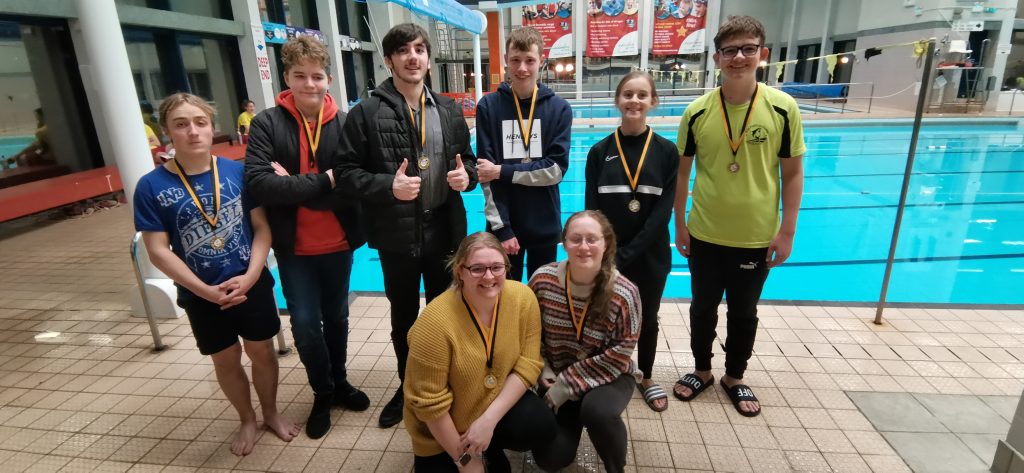 So well done Team Dolphins: Harry Boyd, Connor Sullivan, Lewis Percival, Nathan Hoyle, Aimee Ball, Hannah Wingate, Emma Marjason and Keiran Bachmann who were all part of the winning team.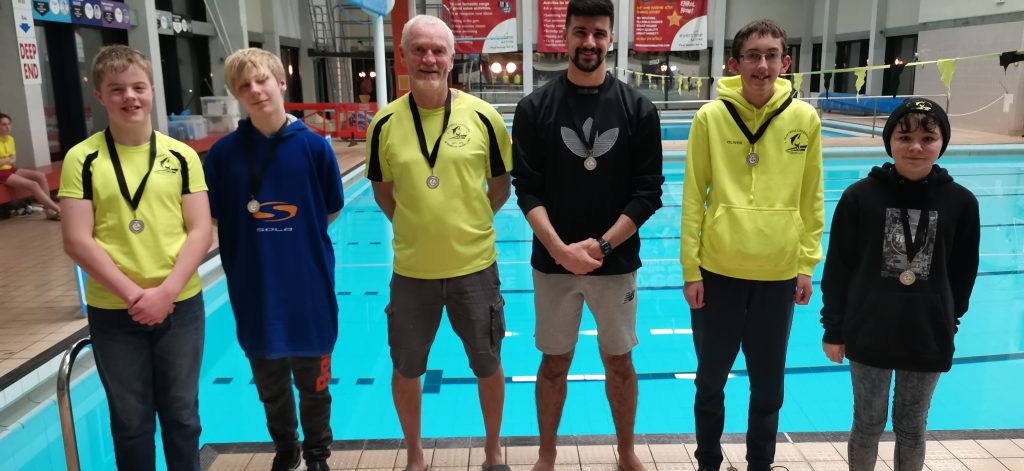 In Second Place were Team Seals: Ellen Shakles, Sam Travers, Oliver Heckford, Riley Hayes, Elliott Laboucheire,
Tim Harris.
Turtles… Joint 3rd place 72 laps
Max Marran, Sidney Sullivan, Amelia Percival, Ryan Hoyle, James McGregor, Scarlett Lily Williams, Max Harris, and
Tom Nally
Seahorses… Joint 3rd place 72 laps
Lola Pilley, George Snelling, Kyle Grover, Emma Heckford, Archie Snook, Dylan Hall, Dave Perch, Luca Owen di noto
Sharks… 5th place 67 laps
Ella Reece, Ethan Pilley, Brian Peachey, Sammy Vaughton, Lara Nebel, Millie Barnes, Lara Moore
Starfish … 6th place 57 laps
James Boyd, Toby Ford, Emily Kenway, Daisy McMahon, Isla McGregor, Jake Balchin, Simon Moore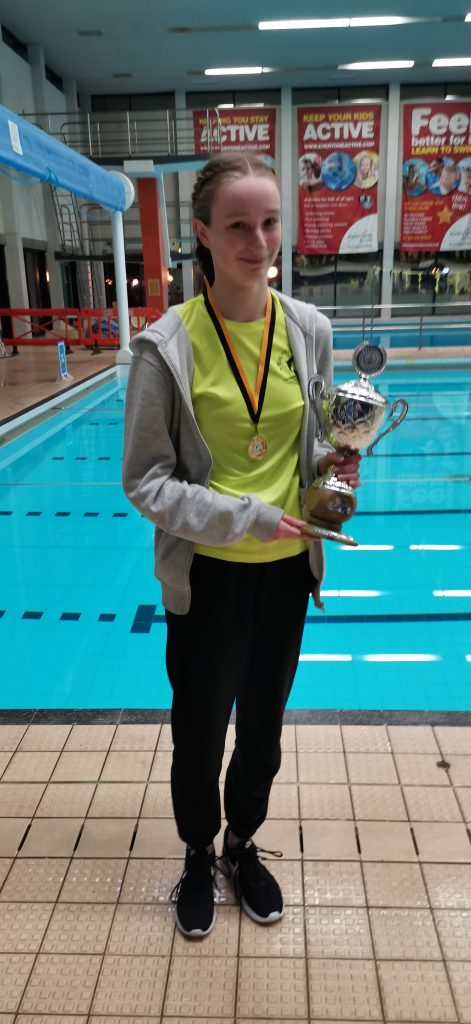 The Sponsored Swim Trophy went to Millie Barnes for raising the most sponsorship –
a whopping £170.00
Well done Millie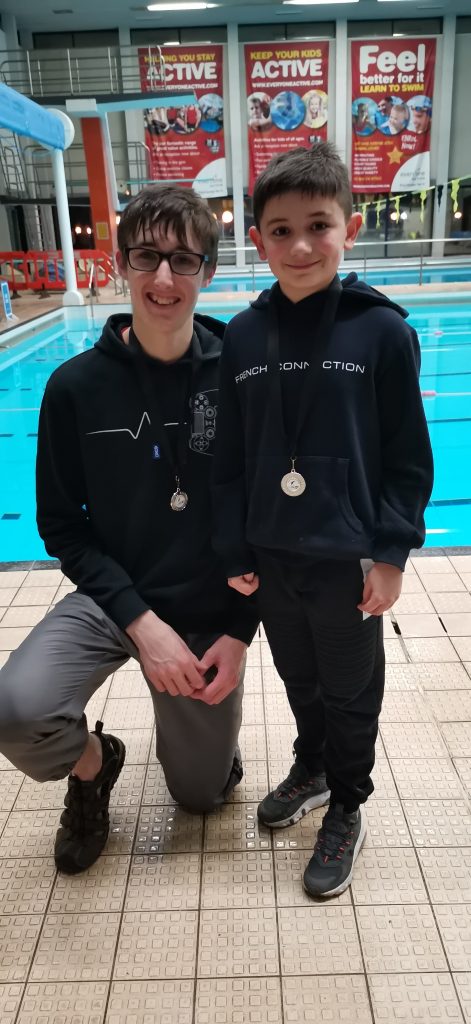 The last two medals of the night went to Ethan Pilley and to Jake Belchin for Ethen showing excellence by swimming with Jake and encouraging him as he was a new member and got very worried with stage fright. #teamwork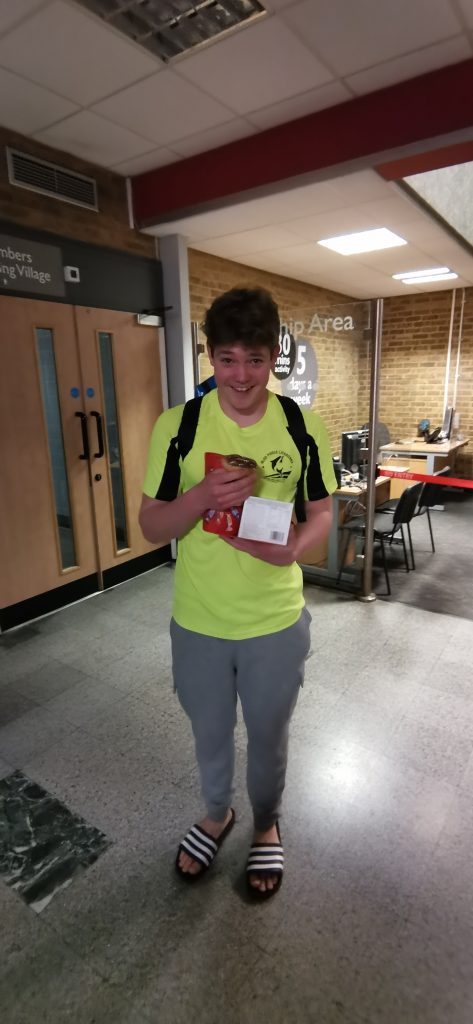 Birthday Boy! Archie Snook
And not forgetting Archie Snook, who sacrificed his birthday party to take part in the sponsored swim, on the day of his birthday – Bravo Archie- hope you enjoyed the doughnuts & chocolates 🙂
Special thanks to all those that helped out with organising the sponsored swim and huge shout out to the parents and helpers who joined us and helped out on poolside during the swim.