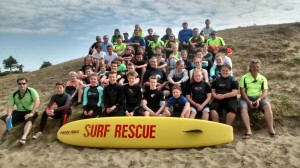 On the Sunday 19th July our club welcomed fellow Lifesavers from across the branch as it hosted the 3rd Wessex Branch Open Water Day. Following on from the success of last year's event, the Branch had organised 2 events for 2015, one having been held 4 weeks prior hosted by our neighbouring club RLSS Boscombe Lifeguards. Both events were well attended with over 70 youth members being given a taste of Open Water Activities in the form of Kayaks, Beach Sports & Inshore Rescue Boats, as well as an opportunity to work on the Beach Elements for their Survive & Save Awards.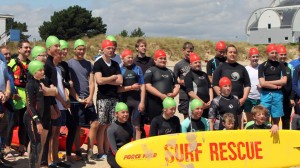 The day ran very well with all Youth Members completing the required skills to obtain their Survive and Save Beach Bronze or Silver Awards. Evolving from last year's event we changed the format allowing the group to be split in two allowing one half to concentrate on OW Activities and the other on the OW awards before swapping at Lunch time. This proved to be very successful in allowing the youth members more time to experience the different activities.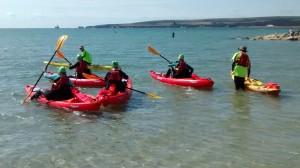 I am continually amazed when we have held these events to hear attendees say, "This is their first trip to a beach" or "first time on a boat or Kayak". Being part of a beach club and living near to the coast is something a lot of us take for granted, events like this serve to remind us of how lucky we are to have these facilities / opportunities and to cherish them.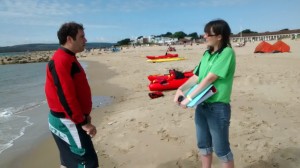 I would like to thank Simon & Lara Moore for their support in organisation & running of this event. And to all the Instructors and helpers who made this day possible a Big Thank You. It has been a great success again for both Club and Branch and we look forward to OWD POOLE 2016 🙂
James Marsh | RLSS Wessex Branch Youth Team
Thanks as always goes to:
Event Control & Chief Bacon Cook – Simon Moore
Event Control – Lara Moore
Poole Legacy – David Ayres  – Amy Perch
Boscombe Zulu Tim Fudge -Steve Overall
Kayaks Instructor – Lyndon Bye
Safety Cover – Scott Bye
Beach Sports Instructor – Andrew Smart
Beach Sports – Dave Cooper