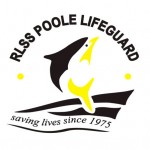 We are after your money again, It's time for the annual sponsored swim again, in previous years we have raised funds for own club, For training equipment and a replacement engine for one of our rescue boats which many of you have had the chance to have a trip out on her.
This year we have been very fortunate to have been awarded a large grant from the Talbot trust to enable us to purchase a new rescue boat called ( LEGACY) this has helped us to raise the profile of the club within the community by covering many events this summer including the Bournemouth air festival.
Which brings me to the reason for this year's swim, we as a club thought it would be a nice idea to raise some funds for a good cause within our local community, Most of you will know Dave Cooper who turns up most weeks not as a trainer but to help out wherever he can with the rookie training, Dave spends all day teaching and helping disabled children at the Montacute school.
They have launched Monty's Appeal to raise £250,000 for teaching materials, soft play equipment and furniture and fittings.
" Wouldn't it be fantastic if we could help out a little with this and at the same time have a bit of fun and improve our swim fitness".
As usual we will be in teams swimming two lengths in a relay with a" Trainer" (swimming) in each team, so it will give you all a chance to show them up.
There will be medals for all and a trophy for the person raising he most sponsorship also don't forget the winning team shares the winner's trophy for the year.
The swim will be held on Thursday 5th December, So come on just by raising £10 each we could really make a difference in the children's learning at this very special school.
Many thanks
Simon and Lara