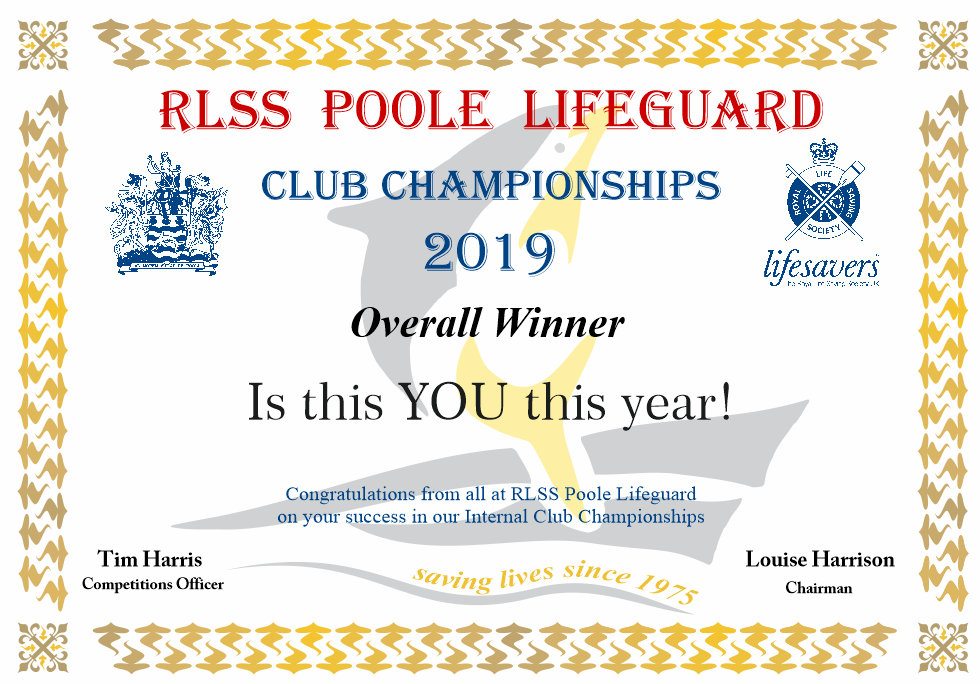 The competition will take place on a Thursday evening at 19:30hrs.
You need to know the events so that you can select your very own Trump Event where you can double the points that you can score for that event.
ZONE 1 – KNOWLEDGE
EVENT 1A – QUESTIONNAIRE
EVENT 1B – LIFE SUPPORT QUIZ
ZONE 2 – SKILL
EVENT 2A – RESUSCITATION
EVENT 2B – ROPE THROW TARGET
ZONE 3 – SPORT
EVENT 3A – MANIKIN TOW
EVENT 3B – SWIM WITH GATES
Either Click on the above image or on the link below to get your own copy of the event guide for our very own Internal Club Championships.
2019 EVENT GUIDE AND RULES