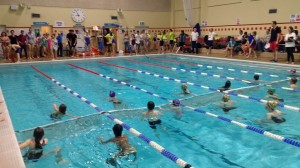 The second indoor twilight of the 2017 series being held by Bournemouth at stokewood road on March 3rd. After the success of our home twilight we had a great turn out entering 2 junior teams and 1 open team.  Several other clubs competed seeing teams from; Bournemouth, Boscombe, Southbourne, Branksome and Christchurch. All Poole teams were very competitive and performed amazingly.
The juniors worked very well as a team working out strategies on who was going first and who would sit out of each event.  Poole A juniors won the rope throw event closely followed by Poole B! Other events included the manikin relay where Poole B juniors came second, the obstacle relay Medley relay where Poole A juniors also came second! Over all for the juniors Branksome came first but were closely followed by Poole A, Poole B also put up a very good fight and came 4th out of 12 teams.
As the juniors finished and got out of the pool the open team were just warming up! The open category was very competitive and again Poole put up a very good fight, coming 4th in both the rope throw and the obstacle relay, they then came 5th in the medley relay and an unfortunate disqualification in the manikin relay. Despite this they still came an impressive 6th out of 10 teams!
Well done to everyone who took part. The next twilight is being hosted by Christchurch lifesaving club, the date is as yet to be confirmed but we will let you know as soon as possible. We hope to see you all there and hopefully we will also be able to get a senior team together!
Amy Perch.
---
28 teams competed in this indoor twilight which is part of the annual PBCLSA Twilight Series. Each team consists of 4 members (of which one needs to be of the opposite gender)
This meant that 112 competitors took part – which is a fantastic amount of members from 6 clubs within the PBCLSA
Well done and thanks to Bournemouth Lifeguards for hosting
The next Twilight is at Christchurch – 2Riversmeet on Saturday 1st April 2017 starting at 18:30hrs  – hosted by Christchurch Life Saving Club!
---
The Junior Results can be seen below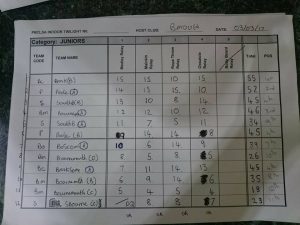 ---
The Open Results can be seen below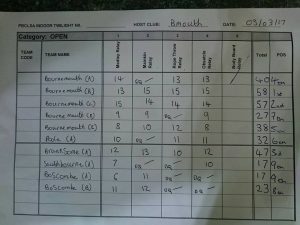 ---
The Masters Results can be seen below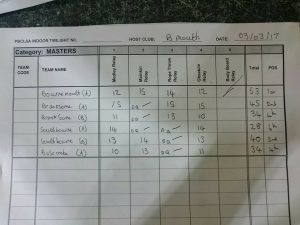 ---