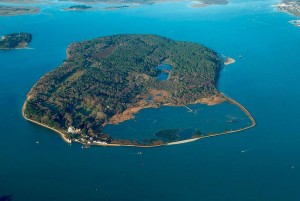 We are delighted to announce that the Brownsea Swim 2019 will go ahead next year and are pleased to say that we have been able to create a great working group made of club members and a mix of swimmers and marshals with a wealth of experience and enthusiasm to take the Brownsea Swim forward into the future, following the stepping down from of our usual Swim Organiser, Mark Shakles, after 28 years at the helm, so he can spend more time with his young family.
Unfortunately the tides have not been kind to us next year and have only allowed 2 possible dates, one which clashes with the Bournemouth Air Festival, which will deplete our safety boat team as the majority of them will be in use patrolling the exclusion zone, thus ruling that date out of the running.
That leaves us with the only date available next year which is:
Sunday 15th September with an approx. 09:45hrs start time.
The John Lewis Castle and The National Trust Brownsea Island have both confirmed this date as suitable with them and are looking forward to working with us towards next years swim already!
We will keep you informed of progress and we would hope to have entries going live as usual during the last week of February 2019