About The Club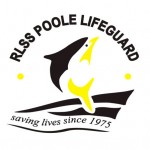 FORMED IN 1975
RLSS Poole Lifeguard was formed in 1975 with the aim of supplying voluntary, qualified lifeguard supervision at Sandbanks in Poole Dorset.
We are therefore proud to have the Mayor and Admiral of The Port of Poole as our Patron.
The Club is affiliated to the Royal Life Saving Society UK; which is the UK's premier Education and Training Skills organisation for Water Safety, Aquatic Supervision and Drowning Prevention.
GOVERNING BODIES
RLSS UK is the Governing Body for Lifesaving Sport and Lead Industry Body for training Lifeguards, setting standards and providing guidance and advice on aquatic safety.
We are in partnership with the RNLI Beach Lifeguard program where we work closely with the RNLI Lifeguards and promote the volunteer aspect in both parties as well as encouraging our younger members to become Beach Lifeguards for the future.
We also enjoy the above facilities and links through our affiliation with the Surf Life Saving Association of Great Britain.
ROOTS
Although we formed in 1975, we have since found that we have ties with a club that was established back in the 1930's and was of the same name and aims. This was later disbanded due to the war conflicts. One of the original members came forward a couple of years ago after reading an article in the paper and showed us photos and certificates dating back to the 1930's.
WHAT WE DO
We provide rescue cover at swimming events, sailing and canoeing events and lifeguard cover at sponsored swims, swimming galas and similar events throughout the year.
The Club operates an inshore rescue boat; named 'Legacy' and a low powered craft named 'Apollo'. In addition we have a range of paddle craft patrolling the foreshores.
All crew members of the rescue and patrol craft are qualified and the boat is always under the control of an experienced and qualified rescue boat helmsman.
VOLUNTEERS
Members of the Club offer their services for the benefit of the general public, local organisations and clubs. All members are encouraged to participate in lifeguard activities and to take RLSS lifesaving and lifeguard qualifications. The lifeguards are trained to be capable of taking individual rescue action or working as a team when the occasion demands such action.
Over the last few years our club has attended more than 300 rescues; from wind-surfers to flipped speedboats. Last year we were involved in 22 Lifesaving situations and assisted over 200 more people in a further 122 incidents.