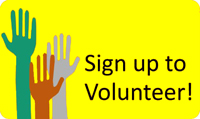 For those who are not aware RLSS Poole Lifeguard is not all about the Thusday Night Training Sessions and achieving awards, a huge amount of our club work is all about providing SAFETY COVER  cover at various events throughout the year.
We are now using VOLUNTEER SIGN UP SHEETS on our website, which allows our members to not only view the events we are covering, to see what roles/tasks are required, but it also enable them to volunteer themselves by signing up to any of the vacant roles for any of the events.
An automate email is sent thanking you for signing up and you will receive a reminder email shortly before the event in question so that you don't forget.
Examples of the Sign Up Sheets: (Min Age = 14yrs)
Legacy Rota
If you fancy being a crew member in our Safety Boat Legacy then check out the dates that she is going afloat and sign your self into one of the crew slots. The safety Boat is open to all members so don't be shy.
Swanage Triathlon
7th June 2015 – we require a minimum of 8 paddle craft – 10 slots available
Seahorse Swim
05th July 2015 – we require foot patrols – 15 paddle craft – Boat Crews
Brownsea Island Swim
2nd August 2015 – We require lost of Paddle Craft and boat Crews
to view the Club Sign Up Sheets either
vist the club wwebiste and look in the new Members Area for the CLUB VOLUNTEERS option
or
click on this link https://www.rlss-poole.org.uk/members-area/club-volunteers/